BotsyART is a complete toolkit for getting started with wall-drawing
$2,500.00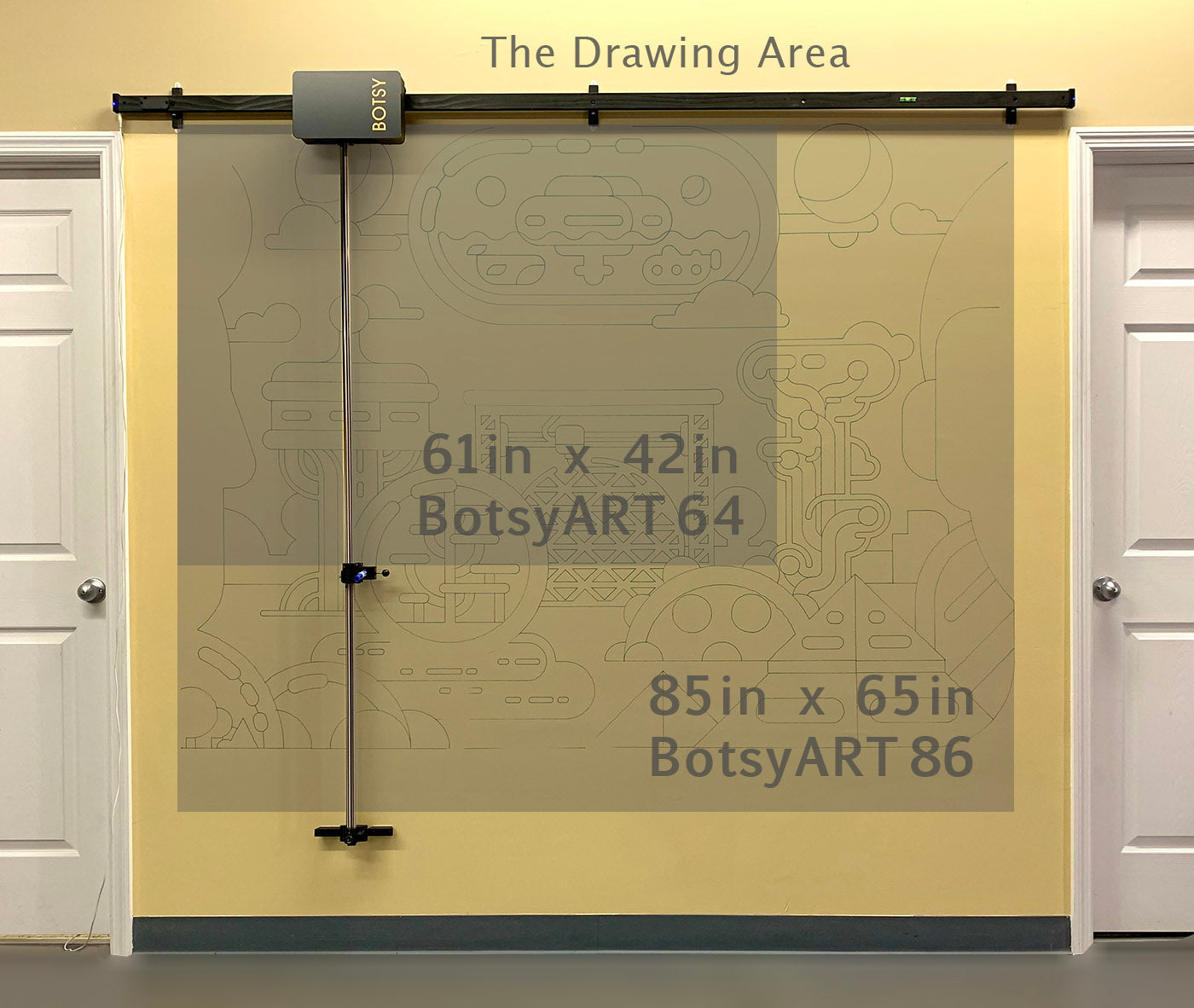 BotsyART is a toolkit that can be taken anywhere. It comes with a drawing machine that is easy to set up, a carrying case, sleeves to protect the long parts, and everything else you need to start drawing on the wall. You can use it in your studio or bring it to the place where you're working.
BotsyART is built around a simple 2-axis CNC machine or pen plotter that makes it easier for artists to automate drawing on walls. The drawing robot allows one to enlarge images, wall designs, wall decorations, chalkboard art and murals and draw their outlines on walls. BotsyART transfers pictures quickly, accurately, and also in large sizes.
With the wall drawing robot, you can spend more time designing and less time outlining.
Please allow us three weeks for manufacturing. If you need BotsyART in a custom size, contact us. We offer one-year limited warranty.
Free standard shipping within the continental U.S and Canada.
Botsy made in USA.
Patent No: US 10,877,459 B2.
B2.