The Adjustable Poles
$109.00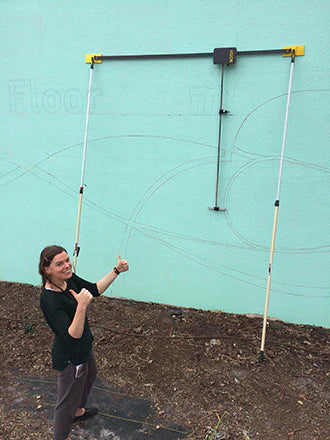 Use our Adjustable Poles to lean Botsy against a wall rather than 3M Command Strips. This approach is particularly advised for muralists who paint outdoors on large walls or for those who intend to sketch on uneven surfaces.

Two adjustable poles can extend up to 12 feet. As a result, you may move Botsy in blocks to quickly cover large areas and sketch with it up to a height of 12 feet.

Add the Rough Surface Pen Holder during checkout if you want to trace pictures on cinder blocks or rough walls.
* This is the pricing if you buy with BotsyART. If you only purchase this item, we will include the shipping cost. We might also use a third-party fulfillment service.